We are delighted you are interested in joining our team. At St. Rose Hospital, you will find professionals from diverse backgrounds working together to provide a comprehensive range of health care services in an environment defined by collaboration, respect and boundless possibilities. 
Whether you wish to pursue a position in direct patient care or in another area such as management, finance, information technology or administrative support, St. Rose Hospital can offer you the resources, learning and rewards that you need to excel and perform at your very best.
We are an equal opportunity employer fostering diversity in the workplace.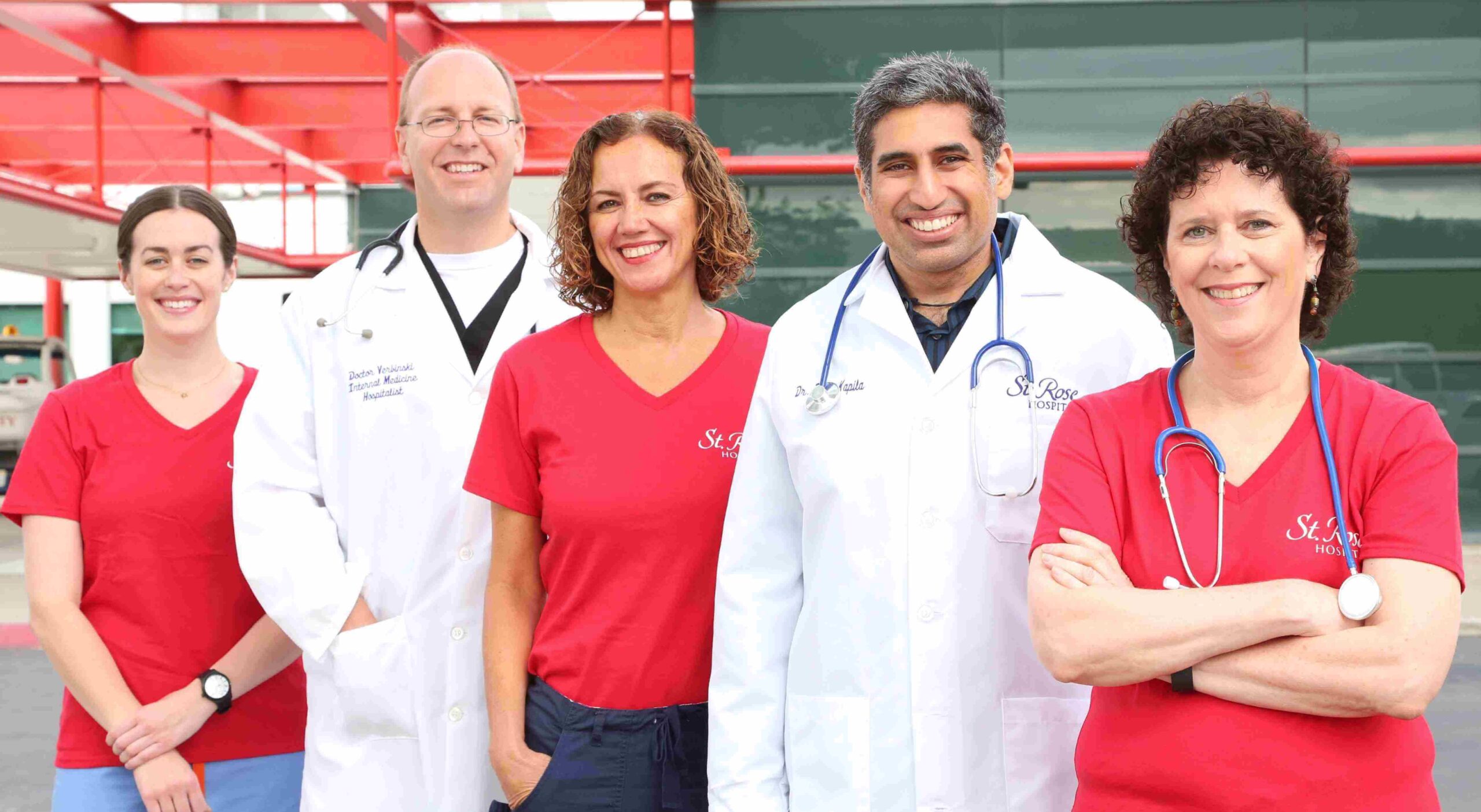 Recruitment Fraud Warning
St. Rose Hospital in Hayward, California has received reports of jobs being posted on www.naukuri.com and emails with job offers or inquiries being sent to individuals from the e-mail address: job.st.rosehospital@gmail.com. These are fraudulent and fake e-mails. St. Rose Hospital has not posted jobs on any such website and has not sent any such e-mails. If you receive an e-mail claiming to be from St. Rose Hospital that seems suspicious, please do not click on any links or reply to it.
If you have questions about the legitimacy of an open position you were contacted about from anyone claiming to be from St. Rose Hospital, you can contact our Human Resources Department.
You can also validate if the role is being offered by viewing our open job positions by visiting St. Rose Hospital's Smart Hires page. If you did not apply for the job being offered and are interested in the role, please begin the formal application process directly on St. Rose Hospital's Smart Hires page.
What if you were a victim of recruitment fraud?
If you suspect you've been a victim of identity theft in connection with recruitment fraud, please contact your local law enforcement agency.